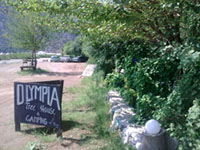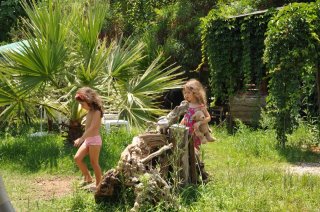 Welcome to Olympia
If you like to be close to nature and sleeping in the natural clean air this place is for you.Olympia treehouses are near the beach among the orange trees. In spring the beautiful scent of orange bloom wafts into the tree house. Cirali is rich in plant species. You might see wild orchid, daisy, bay-tree, cyclamen, meadow saffron and thyme. Cirali meets you its beautiful trees , flowers and plants. This beauty is created by the harmony of color and scent.
Beach of Olympia and Seaside treehouse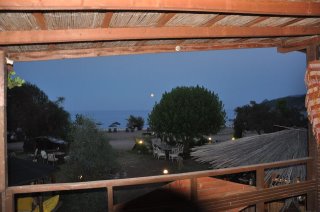 Come to hygienic olympia tree houses you can find different atmosphere and environment. You will have amasing sunset and fasinating scene and mythological mountains like sleeping dinosaur when you sit in front of tree houses.The hostel has an internet cafe, pub and cafe bar and dorms people, doubles, twins facilities and tending on shady grass. Olympia supplies special meals, fresh fish, green salads and fresh vegatable meals.